Adding a Student to an Existing Account
Please follow the directions below to add a student to your existing PowerSchool parent portal account.
Step 1: Sign in to your account.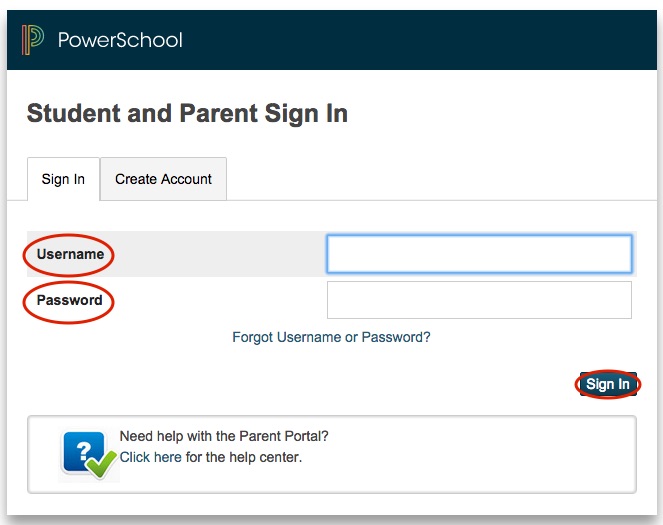 Step 2: Click "Account Prefernces" from the left-hand menu.

Step 3: Click the "Students" tab at the top of your account preferences page.

Step 4: Click "Add +" to add students.

Step 5: Fill in the student name, access ID, access password and relation, then click the "Submit" button.


The additional student should now be added to your account.
---
Need Help?



Click here to request access codes to link your students
Click here to submit a request for all other issues